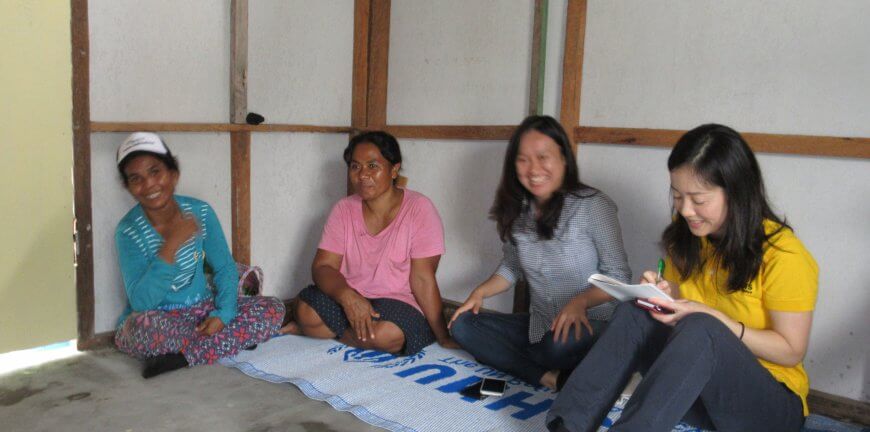 Transitional Shelter for the Affected Families of the Central Sulawesi Earthquake: A Hope of a New Start
CWS Japan, in partnership with CWS Indonesia, built 220 Transitional Shelters in the affected areas of the Central Sulawesi Earthquake with support from Japan Platform. CWS Japan team visited some of the shelters in March, and here is the story of one small family.
Yestin (46) was born and raised in Jono village at the foot of lush green mountains in Sigi regency of Central Sulawesi. Her husband was from a different village, but she did not have to leave Jono even after getting married. When her husband passed away a few years ago, she continued living in her brick-built house with her only son in the land she inherited. She is a farmer, and her source of living, at least till September 2018, was the chilies she grew in her farming land near the mountain.
When the earthquake hit on September 28, she was in her field, working. She rushed back to see her house, but it was already fully collapsed. For the first few days she stayed at an evacuation camp nearby with her 18-year-old son. Soon it became difficult to live in the camp, so she built a small hut near her house. In February, a transitional shelter was built for her small family on the land where her house used to stand. She is trying to restart her life with whatever she could retrieve from her broken house. "This village is where I belong, this is where I will continue to live", she says. With the irrigation system broken, and with the land being full of weeds from not being treated for six months, she is not able to grow chilies at present, but she hopes to start growing chilies again, as soon as the irrigation system is restored.